March 12, 2018
This issue demonstrates the wide range of contexts and countries in which ESP is taught. The articles are based on presentations given at the ESP SIG conference in Athens in October last year.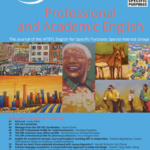 IATEFL ESP SIG Journal Issue 49 Conference Reports pull-out for Russian Colleagues
(DOWNLOAD)
For over 50 years, the International Association of Teachers of English as a Foreign Language, (IATEFL) has been linking, developing and supporting English language teaching professionals worldwide.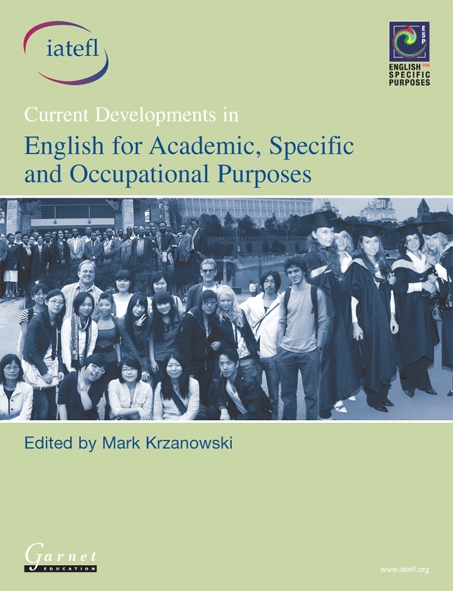 From our humble origins in 1967 as a forum for English language teachers and other professionals to make contact with one another and share ideas, we are now one of the largest and most internationally representative teaching associations in the world.
IATEFL is a global professional membership association, and a UK registered charity, and yet we remain a community. We support teachers and other ELT professionals in their professional development, and provide a platform where they can offer their views, exchange research and teaching experiences and learn from each other. Find out more about IATEFL's mission, goals and practices, here.
Please visit https://espsig.iatefl.org/ for further information.
Have a happy reading.
***
XXIII NATE-RUSSIA INTERNATIONAL CONVENTION AND ENGLISH LANGUAGE EXPO
30 May-4 June 2017, Russian State Social University, Moscow.
Every year we rush here to NATE
It's not because we want to predomiNATE
It's only because we want to doNATE
Best knowledge, experience, practice.
And every year we can't procrastiNATE
We want our mistakes to elimiNATE
That's where new teachers origiNATE
With best experience, practice – at NATE!
Long live, NATE!
Elena Savochkina, Smolensk State University, Russia
The National Association of Teachers of English (NATE-Russia), an IATEFL affiliate, is the national professional body representing teachers of English throughout Russia. NATE-Russia promotes excellence in language learning, teaching, and research by prowiding opportunities for those inwolwed in language education to meet, share, and collaborate. Howewer, the educational landscape is changing, the needs of teachers are evolving, and now, perhaps more than ever before, NATE-Russia is primed and positioned to be a leading organization in giving educators a voice.
The NATE-Russia International Contention & English Language Expo is the largest annual professional development event in the ELT field with hundreds of attendees, over 60 interest sections, workshops, and exhibitions. This year, the Convention was held in Moscow, at the Russian State Social University, the leading provider of social studies education in Russia.
The Convention has become a very important and long-awaited event for professionals who dedicated their lives to teaching English. It has become a unique event where like-minded professionals from Russia, the UK and the US discussed issues related to academic writing, critical thinking skills, use of technology in EFL teaching and learning, EFL classroom research and practice, mainstream boarding schools and colleges, intercultural communication in ELT, English for professional opportunities and inclusive education.
The Convention provided an opportunity for professional networking and collaboration, for re-envisioning teaching as not "just" training, mastering, drilling or brushing up but as a part of an ongoing circle of reflection, inquiry and action, something beyond the traditional boundaries or guidelines that teachers can be limited by.
The theme of the Convention was "It´s not just English. It´s Teaching that Transcends Boundaries". The participants also highlighted the central role that English teaching plays in developing a professional community of quality, collaboration and integrity. Furthermore, the Convention addressed such issues as internationalization of Russian science and education, technological innovations in foreign language methodology and challenges that Russian linguists and teachers of English face in the changing global environment.
In her welcome speech, the NATE Honorary President Svetlana G. Ter-Minasova stressed that "our job [as language teachers] is extremely difficult, confusing and scary because we are leading our students into an alien, strange world which is not only full of hidden traps, but also changing non-stop. And the world is alien and hostile to both – the teacher and the student. In this case nothing helps more than a well-educated, thoughtful teacher who loves both – what and whom he teachers and is supported by professional associations!"
Prepared by: 

Elena Bazanova

, PhD 
nate.conference2017@gmail.com Program Committee Chair, 
Head of Chair of English Philology, 
Linguistics Department, Russian State Social University