Class 7: Presentations: in-class performance w/ evaluations and peer/self-evaluation practice
2018-12-27 @ 18:00

-

20:30
The course focuses on the university core disciplines and is conducted in English.
After the course, the candidates will be awarded a Certificate of Completion.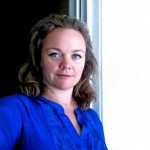 Johanna Campbell
is an English language teacher, trainer and curriculum developer with extensive field experience across the US and overseas.
Her expertise includes teaching intensive academic English with top-tier American universities (7 years), language program instruction and administration in US-based colleges in the Middle East (2 years), training, tutoring, writing center coaching, and presenting at myriad professional engagements (14 years). She has spoken on such varied topics as a cultural influence on English teaching and learning, civic resource use to generate language production, and student learning beyond the classroom. Her research interests include how culture shapes language, learner-centered oral fluency skills, and sociolinguistics.