June 2, 2016
Intensive one-day workshop designed to help you to increase effectiveness in research and meet the challenges of completing a PhD was held at NUST MISiS.The seminar "How to be an effective researcher" was held by Dr. Dr. Ruslan Grigoryev, Deputy director in Research Institute of Socio-economic Development Issues (Institute of Economics, Management and Law, Kazan).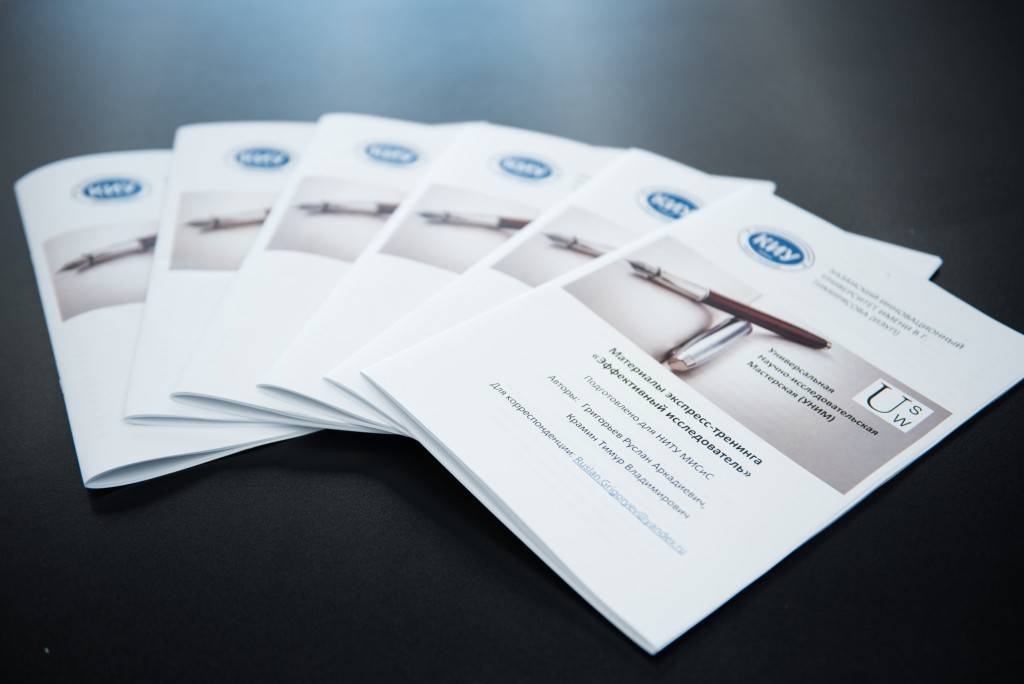 This meeting was held in NUST MISiS central Library computer class. Training was available to all postgraduate research students. Participants used and developed skills that are essential for a researcher such as communication, planning, time management, and ets.
In this workshop our students learned how to:
Use tools of the modern researcher
Find out (more) about the resources and support available to researchers
Write a Literature Review which you studied
Consider the role, value and requirements for publications, research conference participation and wider (public) engagement in your research.
Comments on the workshop:
– "Thank you for the workshop. It was practical and useful."
– "Very useful course, gives a new perspective on research and analisys process, It will save a lot of time".
– "An advanced approach to delivering information. Hope to practice one more time".
– "Very interesting information for managing and uploading science sources".
– "It was an excellent experience. Thanks to Ruslan for this and good luck in further projects. Hope to see him soon".