January 11, 2018
New books on Academic writing, Presentation Skills, and Research writing techniques have arrived in our library.
Make your Research writing more interesting and start reading academic literature in English.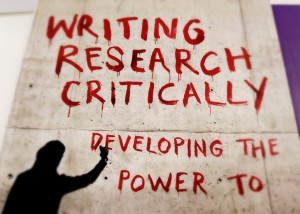 Go to the Library.
Check out new books at Academic Writing University Center NUST MISiS:
A Handbook of Public Speaking for Scientists and Engineers*
Critical Reading and Writing for Postgraduates*
Deeper Writing*
Designing Research for Publication*
Doing & Writing Qualitative Research*
Doing Your Masters Dissertation*
Editing*
Enjoy Writing Your Science Thesis Or Dissertation!*
Grants, Etc.*
How to Design, Write, and Present a Successful Dissertation Proposal*
Inspirational Writing for Academic Publication*
Presentation Skills for Scientists with DVD-ROM*
Presentation Skills*
Proposal Writing: Effective Grantsmanship for Funding 5Ed*
Proposals That Work*
Publish or Perish – The Educator's Imperative*
Publishing Journal Articles*
Read, Research and Write*
Reading and Writing in Science*
Scientific and Technical Communication*
Speaking Technically*
Succeeding with Your Doctorate*
Teaching Evidence-Based Writing: Nonfiction*
The Academic's Guide to Publishing*
The Effective Presentation*
The Literature Review*
Theses and Dissertations*
Writing and Presenting Research*
Writing for Publication*
Writing Research Critically*
Writing the Winning Thesis or Dissertation*
Writing Tools*
Writing Undergraduate Lab Reports: A Guide for Students*
Writing Your Master's Thesis*
Writing Your Thesis*
Your Research Project*
With books and sources you can work in AWUC Lecture Room G-589 on weekdays
from 11:00 AM to 18:00 PM.