This course is open to masters, doctoral, post-doctoral, and research affiliates of MISIS university only.
Course Goals: prepares candidates to effectively interface publicly with the academic community
to increase confidence as public speakers through diligent, purposeful practice
to learn how to competently engage with an audience
to enhance candidates' careers by learning effective public speaking skills, which are also useful in writing and composition
Public Speaking for Scientists is a course designed for researches, scientific aspirants, teachers of English and other languages, and all other graduate-level candidates keen to improve their public speaking personas.
In this course you will learn to:
Overcome (or at least learn to navigate through) fears of public speaking/stage fright
Present effectively to a peer community
Practice critical evaluations to generate self-awareness toward improving oratory skills
Deliver well-structured speeches through well-crafted, engaging PowerPoint presentations
Over 8 practical sessions of mixed format, combining lectures, workshops and seminars, Public Speaking for Scientists will provide you with a broad toolkit, enabling you to:
Understand the importance of speech evaluation, learn to effectively assess yourself as a speaker, and practice the all-important art of critique
Write and deliver general/specific speeches, including developing strong organization (with thesis) that clearly identifies topic and connects you with your audience
Perform the practice of an excellent speech, which is the best method to present an excellent speech
Time: 18 00 – 20 30 (every Thursday)

Through a variety of media and platforms, this class will engage students in a variety of speaking practice. The class is conducted entirely in English, as will be every presentation throughout the course. Each student is expected to come to class prepared and willing to engage in the dynamic process of speaking in public in a foreign language.
Included in this series of classes is an exploration through TED Talks (https://www.ted.com/) in pursuit of evidence-based identification of what a strong speaker/presentation looks like. From this research and self-discovery, participants will produce individual presentations in multiple forms (including impromptu/research-based speeches), practice of purposeful critiquing techniques, and communicate focused ideas through a filter of analysis, organization, and structure.
From the acquired resources of this course, students should expect to set and achieve relevant personal project goals, performed as a final presentation.
Class 1
(October 25): 
Getting started:
 facing your fears, media component requirements, self-introductions
Class 2
(November 1): 
Generating ideas:
 brainstorming, introduction to Table Topics, outlines, planning, defining topic/purpose
Class 3
(November 8): 
Methods of delivery:
 posture, voice/body in delivery, consideration/analysis of audience (survey)
Class 4
(November 15): 
 Critical evaluations:
 constructive feedback techniques and practice, public speaking surveys, speech critiques, self-evaluations, peer evaluations
Class 5
(November 22): 
Effective PowerPoint Construction and Delivery: 
 a picture is worth a thousand words, whitespace, wordiness, consideration of your audience
Class 6
(November 29): 
Communication in groups: 
fielding questions, effective Q&A habits and techniques
Class 7
(December 6): 
Presentations: 
in-class performance w/ evaluations and peer/self-evaluation practice
Class 8
(December 13): 
Final speeches
: self-improvement exploration, impromptu speeches, analyzing audience (adapting to audience, evaluation techniques, listener needs)
~
The course focuses on the university core disciplines and is conducted in English.
After the course, the candidates will be awarded a Certificate of Completion.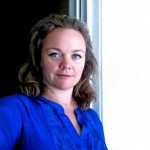 Johanna Campbell
is an English language teacher, trainer and curriculum developer with extensive field experience across the US and overseas.
Her expertise includes teaching intensive academic English with top-tier American universities (7 years), language program instruction and administration in US-based colleges in the Middle East (2 years), training, tutoring, writing center coaching, and presenting at myriad professional engagements (14 years). She has spoken on such varied topics as a cultural influence on English teaching and learning, civic resource use to generate language production, and student learning beyond the classroom. Her research interests include how culture shapes language, learner-centered oral fluency skills, and sociolinguistics.
She has traveled, lived and taught in the central and southern United States, across Western Europe, and in the Gulf region. She holds an MA in Applied English Linguistics from the University of Houston. Currently, she is serving as an English Language Fellow in Moscow, Russia.