"My dedication to work is motivated by its reward: inspired students who are enthusiastic to reach inside themselves for the strength, skills, and confidence that I help them develop"
Elena Bazanova, PhD
Director
Email: e.m.bazanova@gmail.com
Elena Bazanova has worked in the field of English for specific and academic purposes since 2001. She directs Academic Writing Center at National University of Science and Technology MISiS and focuses her work on academic writing and oral communication in higher education.
Prior to joining NUST MISiS, Elena has worked as Associate Professor of the Department of Foreign Languages at Moscow Institute of Physics and Technology (MIPT). She also worked as Director of MIPT Language Training and Testing Center. Her research addressed issues around English language teaching and language assessment, with particular reference to international standardized tests.
Elena earned her PhD at Moscow State Linguistic University, where she did research into Web-based Career-oriented Language Teaching for Graduate Students. She holds a Diploma in ELT Management Skills, IHLondon.
Dr. Bazanova has a wide range of publications to date reflecting her teaching and research, including English for Specific Purposes (ESP), English for Academic Purposes (EAP), Web-based teaching and learning, blended problem-based learning strategies, subject-oriented teaching, Web 2.0 in higher education.
Elena is the author of the COURSERA specialization English for Research Publication Purposes, which contains four MOOCs: Academic Literacy, Scholarly Communication, Grant Proposal, and Technical Writing.
Dr. Bazanova is the author of about 40 publications, including 17 textbooks and academic study manuals for English language teaching, among which there is a two-volume English language book Breakthrough, which won the All-Russia competition in the nomination: "The best TESOL textbook for nonlinguistic universities."
Elena is a member of:
– International Association of Writing Centers (IAWC), USA;
– European Association for the Teaching of Academic Writing (EATAW), and the Association of Science Editors and Publishers, Russia. Elena Bazanova is an alumna of the International Visitor Leadership Program "Developing Academic Writing Centers," USA, 2016.
In 2017, Dr. Bazanova did Business Rhetoric course at Harvard University.
Certificates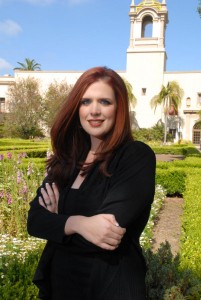 Kelly Metz-Matthews
Senior Lecturer

Kelly Metz-Matthews has spent nearly a decade teaching across the disciplines of English Rhetoric and Writing, (T)ESOL, and Teacher Education.
In addition to serving as a (virtual) English Language Fellow for NUST MISiS, Kelly coordinates an academic writing program at the University of San Diego and coordinates faculty learning at San Diego City College.
Kelly holds a bachelor's degree in English, a master's degree in liberal studies (emphasis: narrative nonfiction writing), a master's degree in English as a second language curriculum and instruction, and a TESL/TEFL certificate. She is currently completing her doctoral dissertation on the ways English functions as a form of gendered symbolic power.
Prior to teaching, Kelly worked as a professional writer and editor. She has publications forthcoming on participatory writing in the remote second-language classroom and on preparing teachers to work with emerging bilinguals in the U.S./Mexican borderlands.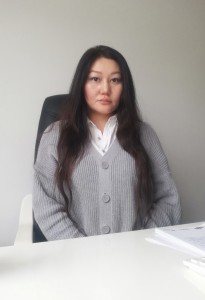 Valentina Abdreshova
A specialist on project activities

Valentina has spent more than a decade working in the field of higher education. For 6 years she taught across the disciplines of international law, international humanitarian law, and tourist formalities.
Valentina holds a law degree and a master's degree in sociology.