Welcome to our new online courses: Teaching Genre in the Writing Center and Developing Course Materials for a Distance Course on Scientific Writing.  It is now time to closely follow the latest developments in the teaching English for academic purposes.
– Teaching Genre in the Writing Center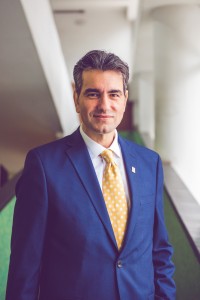 Dr. Ron Martinez specializes in English for Research Publication Purposes (ERPP) and English as a Medium of Instruction (EMI) in international higher education. He received his PhD in English (Corpus Linguistics) at the University of Nottingham, under the supervision of Norbert Schmitt and Michael McCarthy. He also holds an MSc in Applied LInguistics and Second Language Acquisition from the University of Oxford, in addition to a Diploma in English Language Teaching to Adults (DELTA) from Cambridge University ESOL.
A native of San Francisco, California, Ron has taught ERPP at the University of California, Berkeley, where he currently teaches the course "Writing for Academic Publication" to both native and nonnative speakers of English, but he is especially interested in supporting EAL authors worldwide in their efforts to publish their research in international English-medium journals. It is this interest that motivated him to create the first writing center in Brazil (at the Federal University of Paraná in Curitiba), a unique center that caters especially to professors and postgraduate students. Ron is also Advisor to the President on internationalization policy.
Ron has been active in ELT and applied linguistics since 1992 and has published widely in the field, with research articles in such journals as TESOL Quarterly, ELT Journal, Applied Linguistics, and the Journal of English for Academic Purposes, in addition to over twenty published books and chapters.
– Developing Course Materials for a Distance Course on Scientific Writing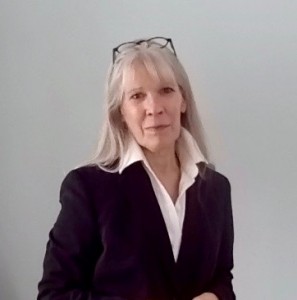 Patricia Mathews specializes in teaching and coaching English for specific purposes. She has taught and trained for 20 years in the U.S., China, Japan, and India.
She has a B.A. is from the University of Michigan; Master's in Education (English and TESOL) from Grand Valley State University and completed PhD course work in Composition and TESOL at Indiana University of Pennsylvania.
In 2019 she was an English Language Fellow in Kolkata, India. The Heritage Academy Media Sciences Program and American Center. Originally from Michigan, she currently lives in Boulder, Colorado.
Patricia's teaching philosophy is: Language is relational, language is power, and language is a gift. I love teaching communication skills because it expands the potential for relationship and power to others.
Please, follow our updates on the news section for more information.
We are happy to meet you!