Advanced Public Speaking for Scientists (Class №16)
2019-05-07 @ 18:00

-

20:00
This Advanced Public Speaking course is an English-taught, in-depth pursuit of performance-based public rhetoric. In part, the curriculum includes components from Toastmasters International, and each of the course's 10 required projects are speeches from the globally acclaimed public speaking club.
Class 16 – May 13 – Project 10 con't; In-class speeches; personal performance evaluations
Lecturer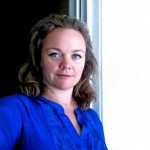 Johanna Campbell
is an English language teacher, trainer and curriculum developer with extensive field experience across the US and overseas.
Her expertise includes teaching intensive academic English with top-tier American universities (7 years), language program instruction and administration in US-based colleges in the Middle East (2 years), training, tutoring, writing center coaching, and presenting at myriad professional engagements (14 years). She has spoken on such varied topics as a cultural influence on English teaching and learning, civic resource use to generate language production, and student learning beyond the classroom. Her research interests include how culture shapes language, learner-centered oral fluency skills, and sociolinguistics.
She has traveled, lived and taught in the central and southern United States, across Western Europe, and in the Gulf region. She holds an MA in Applied English Linguistics from the University of Houston. Currently, she is serving as an English Language Fellow in Moscow, Russia.