We welcome you to join our FREE Webinar series. On May 26, 27, 29 you have the opportunity to discover the world's most popular International English language test – IELTS!
Date: May 26 Time: 16:00-17:30
Key skills for IELTS: Comparing and Contrasting (Pre-Intermediate level)
Traditionally developing students' active language capacity is the hardest task for the teacher, particularly when it concerns English for specific purposes. Comparing and contrasting are among the key skills required for the IELTS exam in Writing parts 1 and 2 and Speaking part 3. From this webinar participants will learn effective strategies and methods of drilling into the skill.
Date: May 27 Time: 16:00-17:30 
Writing for IELTS: Some Helpful Tips on Developing the Skill
Everyone interested in the writing part of IELTS is most probably well aware of the requirements. Still not many are capable of doing the tasks at high score without much difficulty. The webinar participants will have an opportunity to learn and practise some effective ways of describing graphs and generating ideas for an argumentative essay that will allow them to improve the quality of their writing and considerably reduce the time needed.
Date: May 29 Time: 16:00-17:30 
Key Skills for IELTS: Vocabulary Development Strategies
It is a well-known fact that to achieve high score in the IELTS exam one has to show advanced operational command of the language where the person's vocabulary constitutes a major part. At the workshop you will come to know the effective ways to increase the range of words you would use actively and correctly in your speaking and writing as well as some memory training exercises.
Lecturer – Anna Viktorovna Dvoretskaya
Senior teacher of English at Russian Presidential Academy of National Economy and Public Administration (RANEPA), teaches TOEFL and IELTS preparation courses at the MIPT Language Training and Testing Center, external lecturer for Oxford University Press, in 2016-2019 as a volunteer delivered a course of interactive lectures on the history of American literature at the American Cultural Centre at the Library of Foreign Literature.
Main international certificates: TOEIC (gold), TKT, TESOL/TESL/TEFL, Certified IELTS Teacher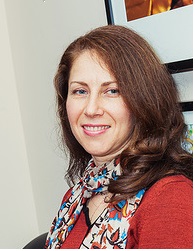 You have to use Zoom platform to join the webinars. Please wait for an invitation after the registration.