Presentation Proposal:
As Wisconsin's Polytechnic University, the University of Wisconsin-Stout prepares students for the workforce through the application of our polytechnic tenets: applied learning, career focus and collaboration.
Auditorium: Г-587, NUST MISiS.

Target Audience: Program Directors, Curriculum Designers, ESL Teachers, University Administrative staff.
Program Advisory Boards, comprised of business and industry partners, academics, employers, alumni, and current students, meet every semester to review curriculum and student outcomes to see what programs are up-to-date and that our students graduate ready for the workplace. These boards, as well as employer and alumni surveys, have consistently emphasized the need for high-level communication skills, including written, oral, presentation, and intercultural skills.
I will outline how we have approached structuring our curriculum, beginning with our first-year writing program, communication courses and the role of our Writing Center. I'll then provide specific examples of how students prepare in their capstone courses to make pitches to business and industry. I'll also discuss the role of our undergraduate program in Profession Communication and Emerging Media and our Master's program in Professional and Technical Communication play in infusing content such as usability across the curriculum. Finally, I will note our efforts to develop international partnerships to enhance the skills of our students at all levels.
While much emphasis has been placed on developing our students' skill sets in engineering, computing, and the sciences, I will argue that equal attention and resources need to be devoted to the development of the complex communication skills that students need to succeed in the modern work environment.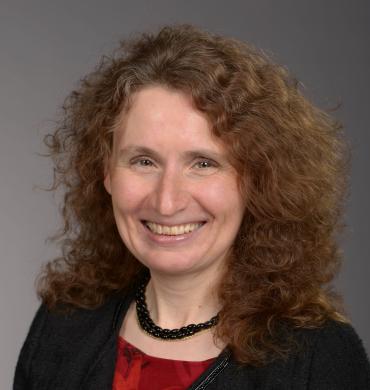 Ann Marie Alm
Dean, College of Arts, Communication, Humanities and Social Sciences
University of Wisconsin-Stout, Menomonie, Wisconsin, USA.
Maria Alm is the Dean of the College of Arts, Humanities and Social Sciences at the University of Wisconsin-Stout. Prior to coming to UW-Stout in August 2012, she was a Professor of Russian at the University of Northern Iowa, Head of the Department of Modern Languages, and served as Director of the University of Northern Iowa Institute for Humanities and Fine Arts in St. Petersburg, Russia, for over a decade.  She also taught for a number of years at Middlebury College in Vermont, where she served one year as Dean of the Russian School.
Maria completed her Ph.D. in Slavic Languages and Literatures in 1987 from the University of Wisconsin-Madison.  She completed an M.A. in Slavic Languages from UW-Madison (1982) and B.A. in Russian from the University of Minnesota-Twin Cities (1980).  She has a keen interest in foreign languages and has collaborated and developed study abroad programs at UW-Stout and the University of Northern Iowa.
Maria has co-authored the book The Cosmos of Russian Life: An Introduction to Russian Culture (2005).  She has also published a range of articles on both Russian and Czech nineteenth and twentieth-century literature and served as co-editor of the journal, The Silver Age of Russian Literature and Culture, 1880-1921.