June 25, 2015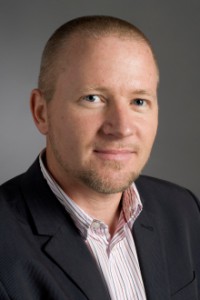 After the training, an academic writing tutor will be able to scaffold undergraduate, graduate, and PhD students to develop writing skills needed to succeed in the global academic community.
No. of hours attended: 8 academic hours (10:00 – 19:00).
The training involves both theory and practical sessions.

Carl Johan Carlsson will hold the Workshop for Tutors of the Academic Writing Center.
Carl Johan Carlsson is a university lecturer at the Division for Language and Communication, Chalmers University of Technology, Sweden. He is involved in communication courses in several educational programmes, primarily within the fields of mechanical engineering, maritime studies, design engineering, and civil engineering. As the director of Chalmers Open Communication Studio, he is responsible for the Writing Centre at Chalmers University of Technology and the peer tutors working there. His areas of interest include English for specific purposes, writing in higher education, writing in the disciplines, intercultural communication, pedagogy and pedagogical development work.
Part 1: General  Overview
Academic writing centers: history, experience, and best practices
Tutors as an integrated part of an academic writing center: key activities and responsibilities
Legal and ethical issues faced by tutors while working with research papers
Tools, techniques, and strategies used by tutors to analyze academic writing
Part 2: Writing, Revising, and Editing
Practice: work with texts provided by postgraduate students and researchers
Research paper drafts
Conference papers
Grant proposals
Researcher profile
Cover letters to editors
Candidates will be encouraged.