Samara National Research University, one of the leading institutions of higher education in Russia, warmly invites you to participate in the 2nd Academic Writing Institute "Dealing with Pressure to Publish" (21 – 22 April, 2018), organized by Modern Languages and Professional Communication Department and the National Association of Teachers of English (NATE Russia).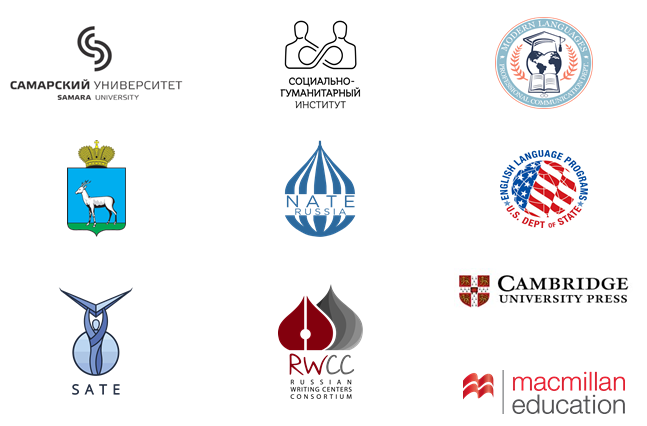 The Institute is open to researchers, language teachers, and academic writing tutors from Russia and abroad. The Institute will provide an immersive experience for participants who seek to develop their skills of competent research writing.
Russian and overseas experts will run workshops on such topics as
Writing for publication strategies
Preparing a manuscript (IMRAD format)
Avoiding common mistakes in scientific writing
Writing a CV and a research proposal
Dealing with publishers and reviewers, etc.
All the participants are required to pre-register online: https://goo.gl/dWJ5mo 
Deadline for visitor registration is April 10, 2018.
Participation fee is 3000 rubles (1000 rubles for the NATE members). The Institute registration fee includes participation in the XXIVth annual NATE Russia International Convention & English Language EXPO «Shaping Minds, Enriching Souls, Changing Lives» (18 – 20 April, 2018).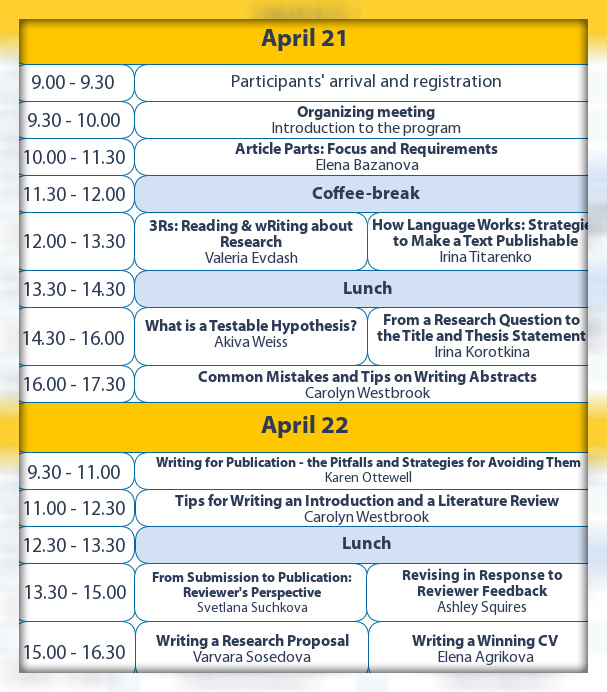 Contact information:
Modern Languages and Professional Communication Department
Tel.: +7(846)334-54-54;
Mobile: +7-927-902-92-70
Email: nateconference2018@gmail.com
Web: https://nateconf.ru/sawi.html