September 11, 2017
Writers are always on the lookout for tools that could enhance their writing skills. Polishing one's skills in accordance with changing trends is extremely important. It helps one stay upbeat and prevents existing skill-set from getting outdated. While there is an entire array of online tools that could bring out the best writer in you, we have picked the 7 best ones for you. This blog highlights seven online tools that could immensely contribute in raising your writing standards.
Readability score signifies how readable your content is. In other words, it helps you understand how easily your content can be read and comprehended by readers. It is important for writers that their content conveys the desired message to the audience. A low readability scores shows that you need to work harder on the content that your produce. Based on the content that you submit, this tool gives you a score between 0 and 100. All that you need to obtain this score is copy and paste the content on this website. At a price as low as $1 a year, you get to judge your content before you post if for the world to see. What else could a writer possibly ask for?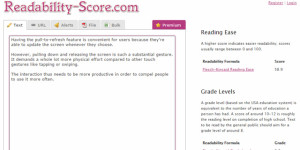 Proofreading content is a major task for all writers. Checking the content for any grammatical errors or spelling mistakes while editing is time consuming. Instead of going through your content line by line to spot errors, simply copy-paste the content on Grammarly. This tool proofreads your entire essay faster than you would take to proofread a single paragraph. What's more? It comes for free and is easy to use, even for beginners. You could even check for plagiarism and synonyms for words, using this multipurpose tool. All in all, Grammarly is your one stop solution for all types of writing assignments like abstract writing, academic writing or essay writing. An ultimate guide for proofreading, it is a must-try for all writers.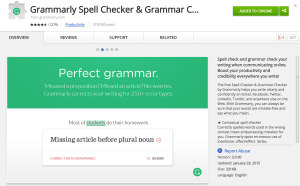 If it is an online writing guide that you are looking for, look no further. Hemingway is your solution to almost all problems associated with content creation. The app works in a magical manner and lets you identify complex sentences. These sentences may be hard for readers to read and understand, and therefore need to be simplified. The tool also tells you if you have used an appropriate number of adverbs or passive voice forms, considering the total word count. It would be best for you to compose essays or blogs on Hemingway itself, so that you can make corrections along the way. This would help save precious time.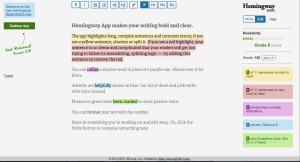 Originality is what every writer pledges by. In order to attract readers, it is very important for your content to be unique and original. However, while working on essays or blogs, you may tend to refer to certain blogs of other famous writers, for inspiration or ideas. Plagiarism detection technology helps you find out if any portion of your content has been taken directly from another writer's work. In this case, you would need to paraphrase the sentence and write it in your own words. Plagiarism checker is a user-friendly tool that helps you detect plagiarized content within seconds. Use this tool to create content that is 100% original.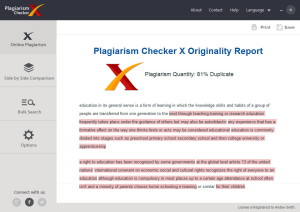 This tool lives up to its name by providing valuable writing tips to all those who use it. Articles on informative writing tips are published almost every day. In order to make the most of this tool, read articles on your weak areas. For instance, if punctuation is an issue, look for articles that help in understanding appropriate use of punctuation marks. In case you struggle with vocabulary, look for articles in that context. You could find articles on several facets of writing such as grammar, correct use of words, vocabulary etc. Daily Writing Tips guides you on how to write content for business documents, emails, academic blogs and a lot more.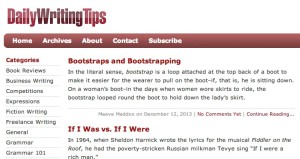 Much as the name suggests, stay focused in an online tool that keeps distractions at bay while you are writing. A lot of times while searching for inspiration, you end up reading long posts on topics that are irrelevant to your work. In order to help you prevent wastage of time, stay focused lets you block websites or domains or even games. This can be customized such that some websites are blocked for only a specific duration. This way, your attention stays unhindered and you are able to produce quality content in a smaller duration of time.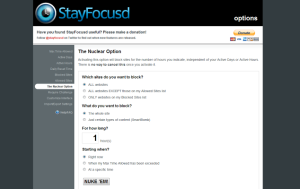 If you are looking for online resources to help you create good quality content, Novelguide is your solution. Set up an account to gain access to literary analysis of your content. And this comes for free. It uses an educational supplement to analyze contemporary and even classical literature. You could improve your academic writing skills using this tool. Try it out now, to know more.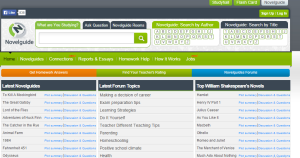 Author Bio:
Bella Williams
As an academic researcher & private tutor, Bella guides the new age professionals and students with their career. A graduate from Monash University, Bella organizes free coaching workshops and promotes free sharing of knowledge. You can find her on LinkedIn.